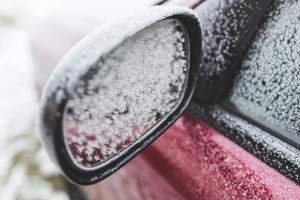 Sturgis can be host to a large variety of weather conditions that could damage your car. The most frequent of which is the common hail storm. To protect your car from potential disaster you should consider finding a reliable Sturgis hail repair technician. With over 30 years of PDR and sheet metal knowledge I am more than experienced enough to handle a little hail damage. Call the MI Dent Guy today to find out why PDR is for you!
Shorter Repair Times – 

It takes a shorter time to fix your car using PDR. In fact, it's not uncommon to see clients drive home on the same day they received the damage . It may take  weeks to restore your vehicle with traditional body shop methods. Especially in those times when hail damage is extensive.

Lower Repair Costs – 

When it comes to auto repairs the bulk of the cost usually comes from the time spent on the service. Since PDR is much faster than standard body shop methods you end up paying much less overall. Not to mention the money you save on materials. Many of the steps involved traditional methods, like painting, are no longer necessary.

Insurance Approved Methods – 

Most Sturgis insurance companies recognize PDR as a safe form of repair. If your insurance plan includes comprehensive coverage then it is likely you are covered for just about any dent. Comprehensive insurance covers natural and accidental damage such as shopping cart dings and Sturgis hail repair.

Invisible Results – 

Ask any Sturgis body shop what's the hardest part of repairing hail damage and they will say respraying. Why? It is almost impossible to match the manufacturers paint. Apart from leaving mismatched paint spots, both your cars trade-in and resale values take a considerable hit. However, our procedures are 100% non-invasive meaning nothing on your vehicle will be altered. We simply push and pull the dent back into position.

Boost Your Resale Value – 

Apart from being an incredibly convenient time and money saver, PDR can also be used to boost your car's resale value. Thanks to our non-invasive processes we don't use a single drop of paint so you get to keep your factory finish.
Call your trusted Sturgis hail repair technician today and schedule your Sturgis Hail Repair. 269-506-1598